About our Rooms

Our tastefully themed rooms have been carefully designed to maintain the original charm and history of the 105-year-old schoolhouse and create a comfortable, unforgettable experience for the duration of your stay.
Amenities
Each room in the historic Baileys Harbor Schoolhouse Inn includes:
A fully equipped kitchenette & dining table
Curated antique furnishings & decor
Private entrance & deck
Independent Air conditioning
HD satellite TV
Free WiFi
Homestead
450 / 2 / King
Inspired by the historied farming community in Baileys Harbor, Homestead features antique farmhouse furniture and décor in a bright, comfortable room perfect for longer stays or a quick weekend getaway.
View Homestead
Lighthouse
450 / 2 / King
Celebrate a quintessential part of Baileys Harbor history with a stay in Lighthouse, our cape-cod-style room featuring charming nautical décor that will have you itching to get out on the open waters of nearby Lake Michigan.
View Lighthouse
Upper Deck
450 / 2 / Queen
Designed with special touches of sea glass bottles, driftwood accents and antique furnishings, Upper Deck has a breezy coastal feel perfect for a trip spent on nearby Lake Michigan.
View Upper Deck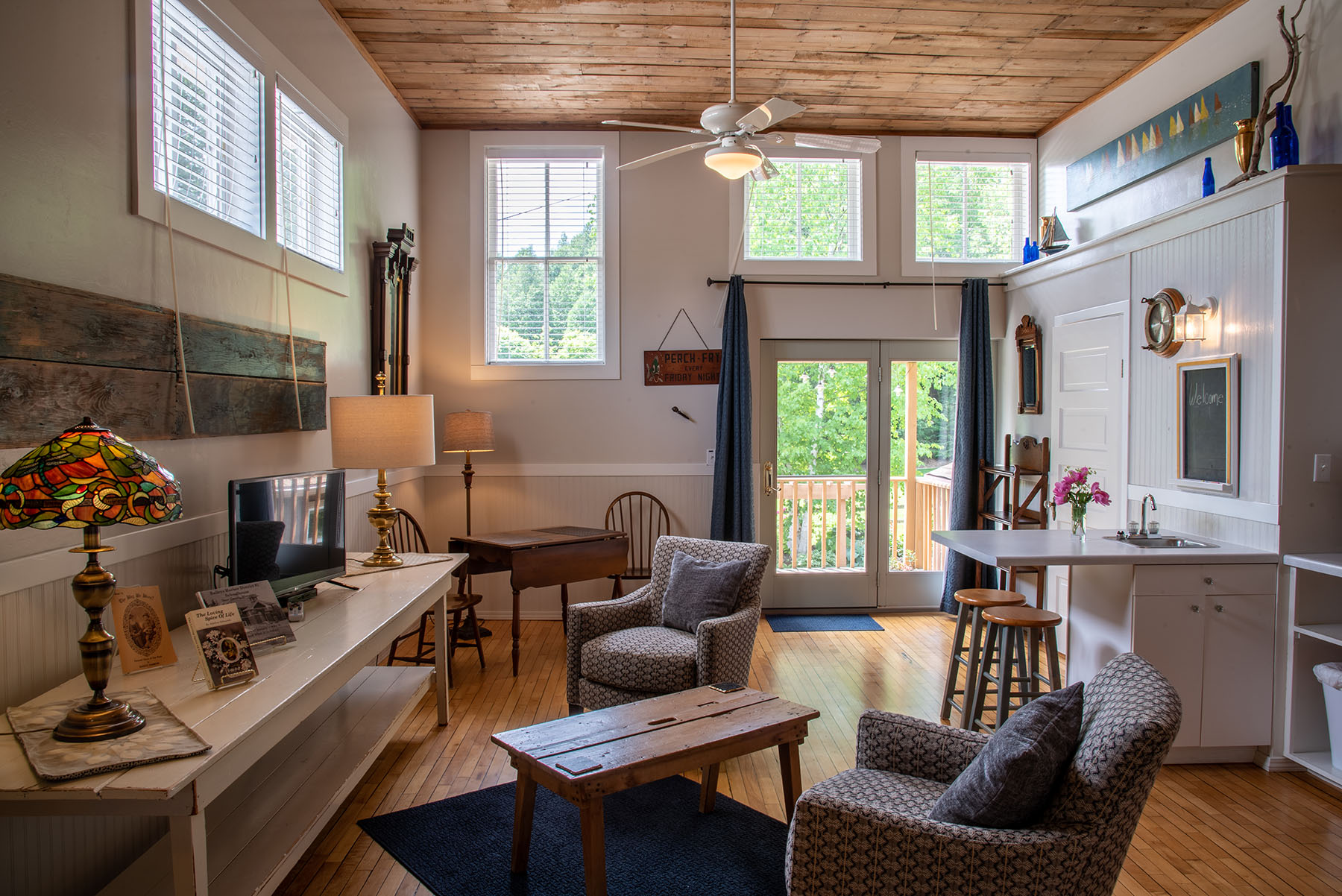 Principal's Office
450 / 2 / King
Transport yourself back to the days the inn was still in operation as the village schoolhouse with a stay in the Principal's Office, a spacious open-concept room complete with vintage maps and décor to capture the original schoolhouse charm.
View Principal's Office
Library
450 / 2 / King
History buffs and romantics alike will adore the Library, our most private room featuring gorgeous dark wood furnishings, gold accents and antiques that perfectly set the scene for a private, romantic stay.
View Library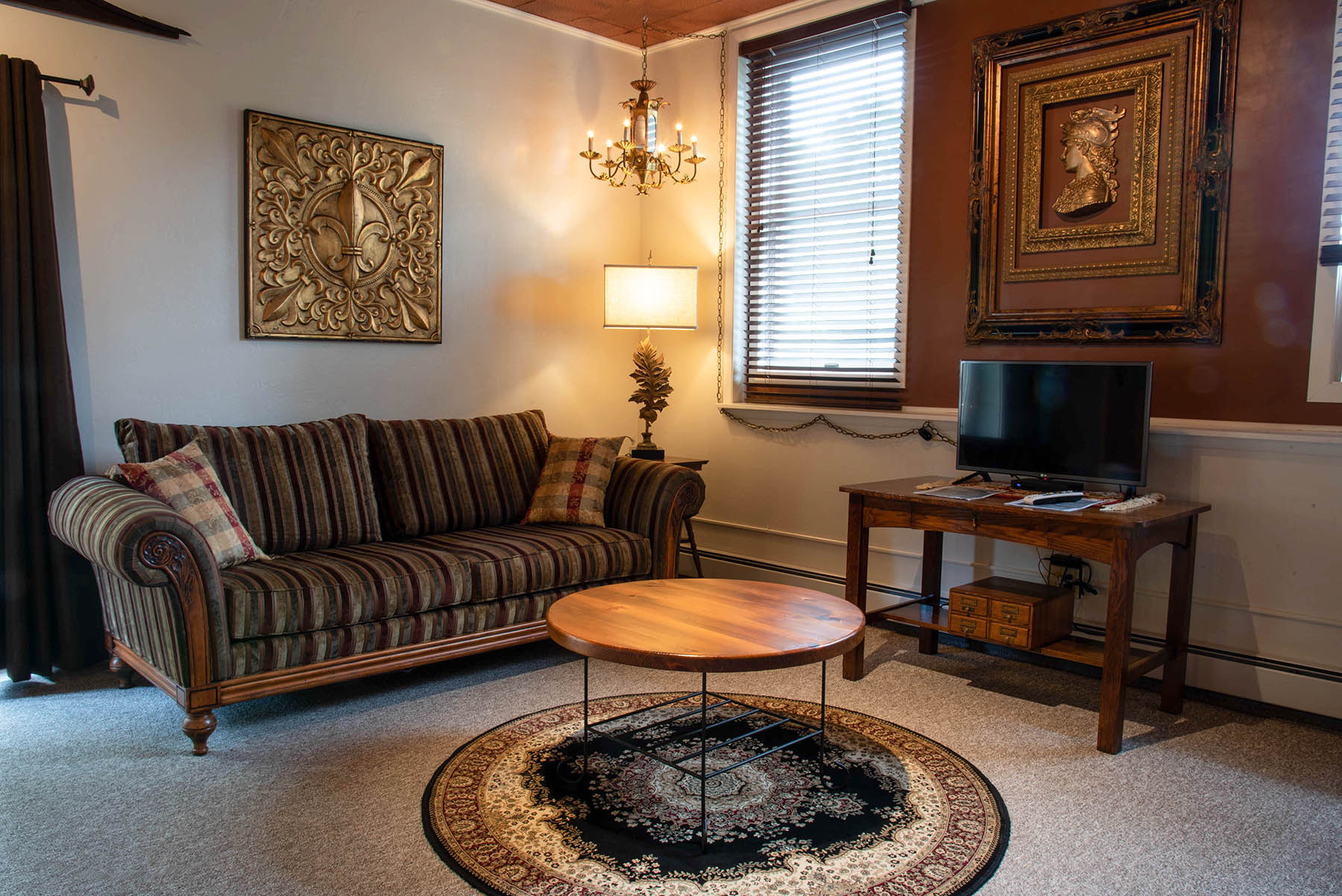 Garden
800 / up to 4 / King / Queen futon
Our largest room at 800 square feet, the Garden features a spacious layout and quaint furnishings that will leave you feeling as if you've been transported to your very own countryside cottage, fit for both couples and small families.
View Garden
Experience the History of Baileys Harbor
Ready to plan your unforgettable stay at the historic Schoolhouse Inn? Check our availability and reserve your room today. We can't wait to meet you!
check availability