About Upper Deck
Designed with special touches of sea glass bottles, driftwood accents and antique furnishings, Upper Deck has a breezy coastal feel perfect for a trip spent on nearby Lake Michigan.
Located upstairs in the original 1917 part of the building
Private entrance, deck and off-street parking
Unique schoolhouse details (12-foot ceilings, hardwood floors, tall schoolhouse windows)
Kitchenette equipped with all you need to prepare and enjoy meals in your room (fridge, microwave, toaster, coffee maker, cooking and eating utensils and gas grill on-site)
Private ¾ bath equipped with essentials (hairdryer, iron and ironing board)
One queen bed
Combines well with Principal's Office
Two night minimum
check availability
Upper Deck Photos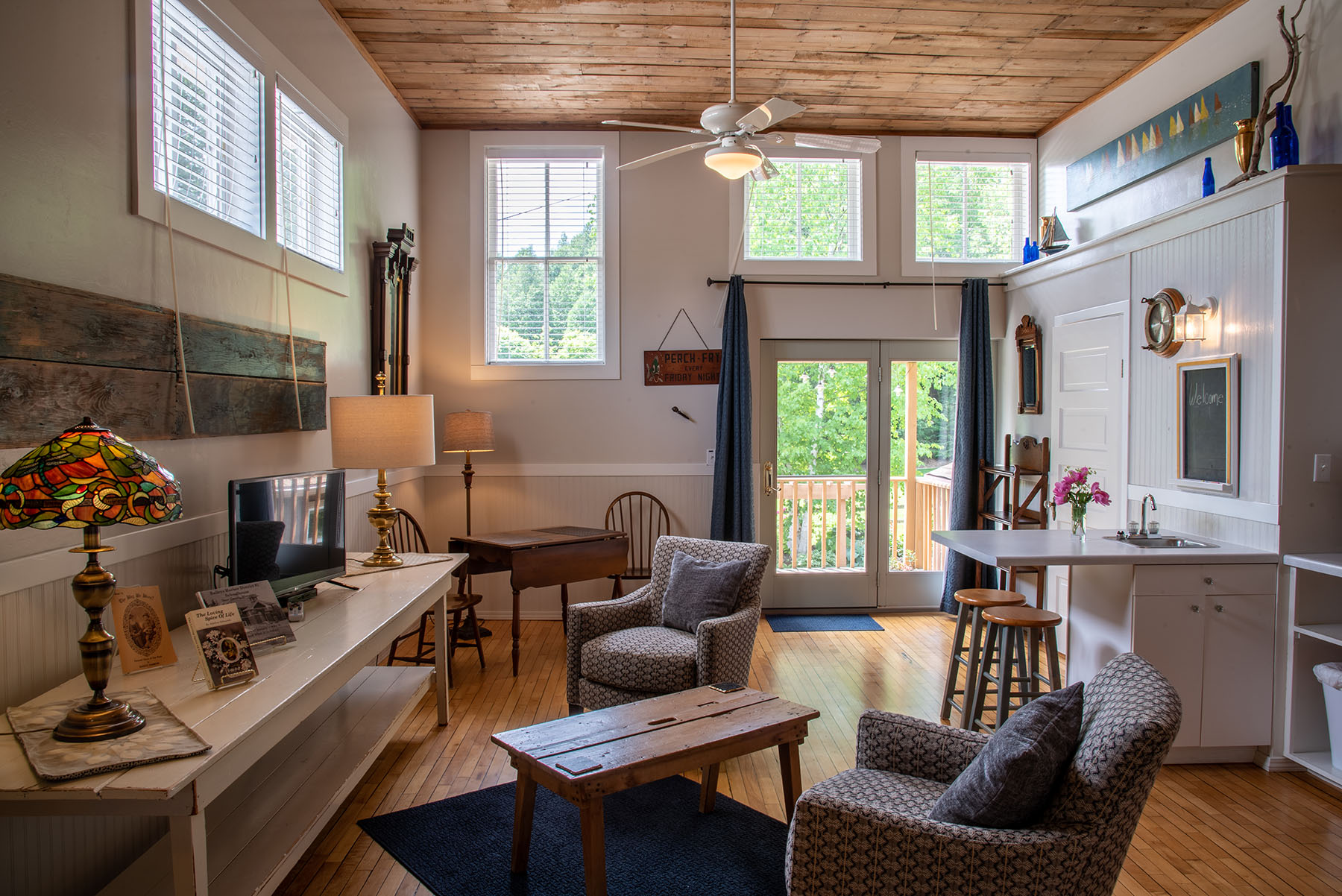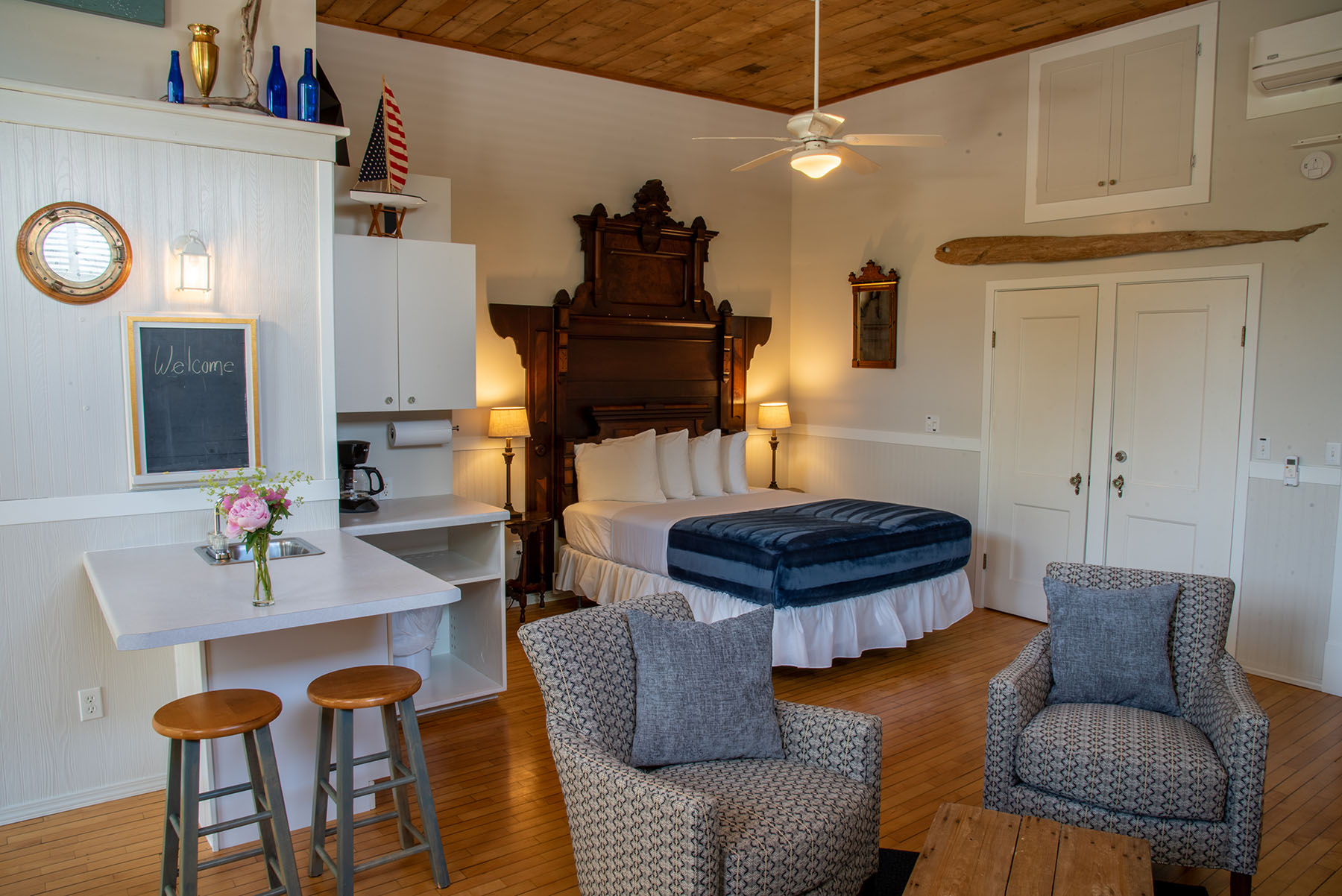 Kind Words From our Guests
We loved this place! We chose Upper Deck, which was decorated in a beach theme. Our room was clean and comfortable, the owners were incredibly nice and accommodating, and I can't say enough about the fantastic décor and the charm it brings to each room. Beautiful landscaping surrounds the property and there are places to sit with your cup of coffee and just enjoy the peace, quiet and beauty. We were very impressed and hope to return soon.
We stayed two nights in Upper Deck and were so pleased to have picked this place! The building has so much character and well represents some of the History of Door County. The place was beautiful inside and out with clean rooms and a very peaceful, quiet location that was only two blocks from activity in Baileys Harbor. The owners were friendly and genuinely care about their guests. Thank you very much for a happy stay!
We enjoyed our relaxing stay in Upper Deck. The room was spacious and had a comfortable bed and nice décor. Having the mini-fridge, microwave and coffee maker in our room was very convenient. The location is also perfect and within walking distance to Door County Brewing Company and Lake Michigan. This is the place to stay for a relaxing visit to Door County.
Experience the History of Baileys Harbor
Ready to plan your unforgettable stay at the historic Schoolhouse Inn? Check our availability and reserve your room today. We can't wait to meet you!
check availability